La Sala Monthly Calendar of Entertainment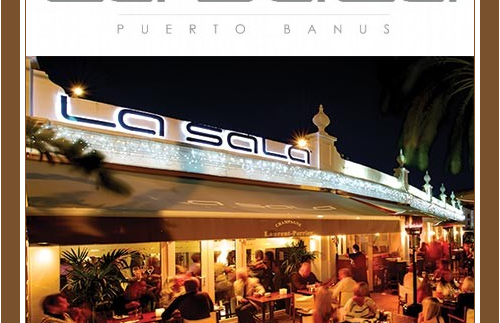 At La Sala in Puerto Banus we bring you some of the best artists and DJ's on the coast, evening dining or late night drinking we have music to compliment all moods and tastes.
Our schedssule below gives an insight into the performers over the coming weeks, you can always confirm and check the latest artists, or reserve your table by calling us on 95 281 4145or contact us by email.
We reserve the right to change or amend our calendar and schedule of acts at any time due to reasons beyond our control.
 Events in the Piano Bar & Restaurant
 https://lasalabanus.com/live-music/